While we welcome visitors to our home in Gold Basin we will not give out directions to our property without meeting you first.
While we are collecting material in Gold Basin we are always armed. Please announce yourself before approaching us.
The best way to meet us is to send an email detailing when you will be in the Gold Basin area, we will then contact you with a time and place we can meet.
We do not store large quantities of gold on our property, but...
we are prepared to defend what we have!
All visitors should be aware that we have a motion activated video surveillance system and lighting with internal alarm and that we both carry firearms at all times. Various other security methods are employed throughout our property. While driving up the driveway and knocking on our door to see if we are home will only lead to you and your vehicle being videotaped, for your own safety please do not stray away from the driveway/parking area without our escort.
Please do not be foolish...

---
In the suburbs people rely on ADT & 911...
Out here we rely on hollow points & buckshot!
---
Question:
Why don't cannibals eat clowns?
Answer:
Because they taste funny!
---
(NationalAdventurer.com)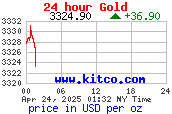 Please visit our other websites:
Desert Drew's RV Roof Systems
Our RV / Trailer / Mobile Home Roof Repair and Roof Seamless Membrane Resurfacing Business
NationalAdventurer.com
Our Full-Time Off-Grid RV Adventure Blog
(currently undergoing revison)
MojaveWindToys.com
Kites, Line Laundry, Wind Spinners, Yard Art, Toys and More!
(currently undergoing revison)
Time4u2Fly.com
Ultralight Trikes, Paragliding (PG), Speedflying, Powered Paragliding (PPG) and Other Ultralight Aircraft Info
(currently undergoing revison)