| | | |
| --- | --- | --- |
| 'Desert' Drew | | 'Mojave' Micki |
We have been married for 32 years and have been living in the Mojave desert since 1999. Our journey to becoming small scale miners started with Drews' interest in researching and exploring the old lode gold mines around the southern Nevada town we once lived in. Eventually this led to the desire to find gold for ourselves. After a lot of research and hunting we finally found our property in the heart of the Historic Gold Basin Mining District in Mohave County, Arizona.
After many years of field experience, developing a working system and collecting the equipment needed we are now living the dream of working together as small-scale gold miners.
UPDATE - June 2016: With the price of gold dropping below $1500 per ounce we have not been able to make a living as small-scale gold miners and we do not currently have any gold inventory for sale. Hopefully the price will come back up soon and we can go back to doing what we love for a living.
We love the desert and the plants, animals and insects that form its' ecology and strive to be responsible with our mining activities minimal disturbance and by performing reclaimation of our workings by filling our holes back in with the original material and spreading seeds from local plants.
Please follow our lead and use the native habitat responsibly!
DON'T litter!
DON'T dig up the native plants!
DON'T leave unfilled dig holes!
DON'T drive off the established trails!
DON'T leave fires unattended!
---
(NationalAdventurer.com)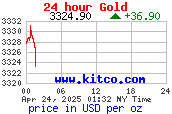 Please visit our other websites:
Desert Drew's RV Roof Systems
Our RV / Trailer / Mobile Home Roof Repair and Roof Seamless Membrane Resurfacing Business
NationalAdventurer.com
Our Full-Time Off-Grid RV Adventure Blog
(currently undergoing revison)
MojaveWindToys.com
Kites, Line Laundry, Wind Spinners, Yard Art, Toys and More!
(currently undergoing revison)
Time4u2Fly.com
Ultralight Trikes, Paragliding (PG), Speedflying, Powered Paragliding (PPG) and Other Ultralight Aircraft Info
(currently undergoing revison)