UPDATE - June 2016: With the price of gold dropping below $1500 per ounce we have not been able to make a living as small-scale gold miners and we do not currently have any gold inventory for sale. Hopefully the price will come back up soon and we can go back to doing what we love for a living.
Our PayPal account is NATIONALADVENTURER!
Do not be surprised when you see this name on your receipt.
We provide a secure order form through PayPal, for your safety.


We accept Visa, MasterCard, American Express, Discover & Echeck through PayPal.
Certified Money Orders are also accepted.
To pay by money order please contact us at: drew @ desertdrew.com (remove spaces) to place your order.
---
(NationalAdventurer.com)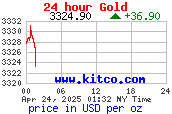 Please visit our other websites:
Desert Drew's RV Roof Systems
Our RV / Trailer / Mobile Home Roof Repair and Roof Seamless Membrane Resurfacing Business
NationalAdventurer.com
Our Full-Time Off-Grid RV Adventure Blog
(currently undergoing revison)
MojaveWindToys.com
Kites, Line Laundry, Wind Spinners, Yard Art, Toys and More!
(currently undergoing revison)
Time4u2Fly.com
Ultralight Trikes, Paragliding (PG), Speedflying, Powered Paragliding (PPG) and Other Ultralight Aircraft Info
(currently undergoing revison)