Welcome to DesertDrew.com!
"Through the ages, men and women have cherished gold, and many have had a compelling desire to amass great quantities of it -- so compelling a desire, in fact, that the frantic need to seek and hoard gold has been aptly named "gold fever." Gold was among the first metals to be mined because it commonly occurs in its native form -- that is, not combined with other elements -- because it is beautiful and imperishable, and because exquisite objects can be made from it."
From the USGS publication - GOLD by Harold Kirkemo, William L. Newman, and Roger P. Ashley
Natural Arizona Placer Gold Nuggets For Sale
Natural Arizona Placer Fines Gold For Sale
Smelted Semi-Refined Gold Dore Bars & Buttons For Sale
Gold Basin "Fossil" Stoney Chondrite Meteorites For Sale.
Direct from the miner and the historic Gold Basin Mining District
Mohave County, Arizona
FREE SHIPPING ON ALL ORDERS!!!
UPDATE - June 2016: With the price of gold dropping below $1500 per ounce we have not been able to make a living as small-scale gold miners and we do not currently have any gold inventory for sale. Hopefully the price will come back up soon and we can go back to doing what we love for a living.
'Desert' Drew & 'Mojave' Micki mine for native placer gold fines (A.K.A. flour gold, gold dust, gold flakes) and natural gold nuggets in the Historic Gold Basin Mining District, Mohave County, Arizona. The natural placer gold fines and gold nuggets that we find will be for sale on this website.
We live here in Gold Basin and we mine gold full-time. The majority of the placer gold that we offer for sale is from the Historic Gold Basin (Salt Springs) Mining District and from the nearby King Tut/Lost Basin Mining District. We occassionally travel to the Rich Hill (Stanton, AZ) and the Black Canyon (Black Canyon City, AZ) placer gold areas and placer gold from these areas will be marked as such in the listings.
All of our gold is sold to you with our personal guarantee of satisfaction. If you aren't satisfied with your purchase then simply return it within 10 days of receipt, and we will refund the full purchase amount.
All images are of the actual gold that is being offered for sale. All gold measurements are made using an ISO9001:2000 certified digital caliper (set to inches) and will be shown in at least one picture of each gold specimen. All gold weights are measured on a Jscale HP-50X digital scale (calibrated weekly) with an accuracy rating of +/- 0.01 grams/ 0.0005 ounces/ 0.2 grains. All of our gold offered for sale is high in purity and 100% natural. All gold nuggets offered for sale include an aluminum display jar (unless otherwise noted), fine gold includes a plastic display vial. All sales will be accompanied by a Certificate of Authenticity signed by 'Desert' Drew.
The Gold Basin/Elephant Wash Placers and nearby Lost Basin/King Tut Placers have produced gold nuggets of over 2 Troy ounces (Toz.) in modern times and 1/4 Toz. "jewelry grade" nuggets are common. We will also have - smelted dore bars and buttons & fine (flour) gold in vials for sale. The native placer gold fines and placer gold nuggets in this area average 22K - 23K purity. Gold Basin is also famous for Chondrite (stoney) Meteorites.
---
(NationalAdventurer.com)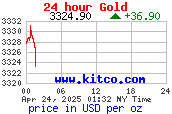 Please visit our other websites:
Desert Drew's RV Roof Systems
Our RV / Trailer / Mobile Home Roof Repair and Roof Seamless Membrane Resurfacing Business
NationalAdventurer.com
Our Full-Time Off-Grid RV Adventure Blog
(currently undergoing revison)
MojaveWindToys.com
Kites, Line Laundry, Wind Spinners, Yard Art, Toys and More!
(currently undergoing revison)
Time4u2Fly.com
Ultralight Trikes, Paragliding (PG), Speedflying, Powered Paragliding (PPG) and Other Ultralight Aircraft Info
(currently undergoing revison)