DesertDrew.com Returns Policy
Our placer gold nuggets, fine gold vials and meteorites are shipped to you with our personal guarantee of satisfaction. If you aren't satisfied with your purchase simply return it within 10 days of receipt and we will refund the full purchase price.
The wax seal on vials must not be broken (unopened) and gold nuggets or meteorites must match original weight before a refund will be issued. All refunds will be made through your PayPal account unless another payment method was used originally.
---
(NationalAdventurer.com)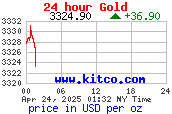 Please visit our other websites:
Desert Drew's RV Roof Systems
Our RV / Trailer / Mobile Home Roof Repair and Roof Seamless Membrane Resurfacing Business
NationalAdventurer.com
Our Full-Time Off-Grid RV Adventure Blog
(currently undergoing revison)
MojaveWindToys.com
Kites, Line Laundry, Wind Spinners, Yard Art, Toys and More!
(currently undergoing revison)
Time4u2Fly.com
Ultralight Trikes, Paragliding (PG), Speedflying, Powered Paragliding (PPG) and Other Ultralight Aircraft Info
(currently undergoing revison)