DesertDrew's Gold Dore Bars & Buttons
UPDATE - June 2016: With the price of gold dropping below $1500 per ounce we have not been able to make a living as small-scale gold miners and we do not currently have any gold inventory for sale. Hopefully the price will come back up soon and we can go back to doing what we love for a living.
Gold dore is a bar or "button" of semi-purified gold (e.g. bullion). After we process our raw material to collect the placer gold values, some of the "fine" (A.K.A. "flour") gold is smelted in a Vcella Model L pot furnace using a crucible made of graphite along with a "flux" (a mix of Borax, silica sand, soda ash and sodium nitrate) that floats on top of the metal and absorbs most of the non-gold impurities. Once the gold and impurities are molten it is poured into a mold and cooled. After the smelted product has cooled the impurites form into a glass-like substance that can be chipped away from the gold dore. It is then remelted and poured into another mold or cuppola to produce a cast bar or "button" (gold dore). The resulting gold dore bar or button is nearly pure gold along with minor amounts of other metals like silver, platinum, palladium, etc..
It takes one more step to produce .995-.999 "pure" gold bullion. The next step would be soaking the gold dore in nitric acid to disolve the silver and platinum group metals. Gold is the only metal not affected by nitric acid. Nitric acid has become difficult to obtain and is very dangerous to work with, therefore we do not take this final step in our processing.
We are currently checking into getting our fine gold refined into certified .999 pure gold bullion bars with serial numbers and our custom logo. If and when these certified .999 pure gold bullion bars become available it will be announced on our Home page.
All images are of the actual gold dore bar or button being sold. Measurements are in inches and are approximate. All weights are measured on a Jscale HP-50X digital scale (calibrated weekly) with an accuracy rating of +/- 0.01 grams/ 0.0005 ounces/ 0.2 grains. Our gold dore is smelted on site from processed fines and is high in purity. Each sale will also be accompanied by a Certificate of Authenticity signed by 'Desert' Drew.
Photos (Click to Enlarge)
Dore Button #D21509-1
Size
Weight
Price/Buy
Length: "
Width: "
(Approx.)
0.00 Grams
or
0.0000 Troy Ounces
or
0.0 Grains

#D21509-1
$00.00

| | |
| --- | --- |
| Locale: | Gold Basin Mining District, Mohave County, Arizona |
| Comments: | '08 inventory sold out. More Gold Dore for sale in Feb. '09. |
---
(NationalAdventurer.com)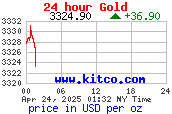 Please visit our other websites:
Desert Drew's RV Roof Systems
Our RV / Trailer / Mobile Home Roof Repair and Roof Seamless Membrane Resurfacing Business
NationalAdventurer.com
Our Full-Time Off-Grid RV Adventure Blog
(currently undergoing revison)
MojaveWindToys.com
Kites, Line Laundry, Wind Spinners, Yard Art, Toys and More!
(currently undergoing revison)
Time4u2Fly.com
Ultralight Trikes, Paragliding (PG), Speedflying, Powered Paragliding (PPG) and Other Ultralight Aircraft Info
(currently undergoing revison)