BRENTWOOD POLYMER COATINGS INC.
SAFE-T-PLEX® ELASTOMERIC RV ROOF COATING


The SAFE-T-PLEX® is Desert Drew's RV Roof Systems "Mid-Priced" seamless monolithic roofing system offering a membrane warranty of 10 years and a useful lifetime of 20 years or more! Compatible with all roof substrates except TPO. SAFE-T-PLEX® uses taped-seams and this is the product we recommend if your roof has been repaired with extensive use of butyl tape such as Eterna-Bond tape. Dried SAFE-T-PLEX® has a light texture similar to an orange, but the tape underneath the membrane causes visible ridges. The only maintenance required is an occasional wash with a mild detergent using a soft brush or sponge to maintain a clean white surface helping to reduce heat absorption. Made in Canada.
"With over 10,000 packages sold and no reported failures, we are confident that the SAFE-T-PLEX® RV Roof Coating System is one of the best in the industry. Because we use only superior ingredients in our formulations, our product is not the cheapest on the market, however, if a durable, lasting, maintenance-free roof surface is what you are seeking, consider investing a little extra to get the ultimate in roof protection."
20 YEAR RV ROOF COATING SYSTEM
SAFE-T-PLEX + TAPE-KOTE ROOF SEAM TAPE = NO MORE LEAKS, GUARANTEED!!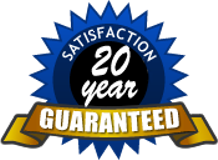 Please note that the Safe-T-Plex system will not adhere to TPO (Thermoplastic Polyolefin) roof surfaces.
PRODUCT DESCRIPTION
The Safe-T-Plex system is a combination of Safe-T-Plex 519 RV & Semi Trailer Elastomeric Roof Coating, a single part, acrylic, elastomeric roof coating and Tape-Kote Roof Seam Tape, a fiber backed roof seam tape possessing incredible adhesive and waterproofing qualities. The coating forms a tough, resilient membrane over aluminum, steel, sheet rubber, asphalt roofing, shingles, fiberglass and plywood. Because Safe-T-Plex is made from only the highest quality, 100% acrylic resins. Safe-T-Plex will never dry out, chalk, or crack. The system is resistant to impact, temperature extremes, and the effects of intense sunlight. Developed in consultation with the Rohm & Haas Company, Safe-T-Plex Elastomeric Coating offers long term maintenance-free protection - up to 20 years or more! The Safe-T-Plex® Elastomeric Roof Coating system has been proven in industrial steel roofing applications. Its ability to endure the constant expansion, contraction and water ponding issues associated with these roof structures made Safe-T-Plex a natural choice for RV roof protection. The product offers superior durability, cold weather flexibility, watertight performance and reduced cooling costs, as well as superior adhesion to a wide variety of roof surfaces. Most notable is the material's ability to withstand constant movement without cracking.
LONG TERM PROTECTION
Lasts up to 20 years or more without the need for re-application. That saves you money, while protecting your roof from road and weather damage over the long term.
ENERGY EFFICIENT
Safe-T-Plex reflects sunlight, reducing roof temperature and saving air conditioning costs.
EASY MAINTENANCE
No one likes to spend all their time cleaning and caulking. Safe-T-Plex resists dirt pickup and will withstand power washing. The coating forms a one piece membrane with no seams - no more caulking!
10 YEAR GUARANTEE
The Safe-T-Plex System is guaranteed to protect against leaks for a period of 10 years from the date of application, provided that all roof seams are taped using Tape-Kote Roof Seam Tape and Safe-T-Plex Roof Coating is applied over the entire roof according to our instructions, in two coats. Brentwood Polymer Coatings Inc. accepts no responsibility for any applicators inability to detect and properly seal leaks. In order to ensure good adhesion, proper surface preparation and proper coating methods must be used, and these are the sole responsibility of the applicator. Warranty is limited to replacement of that portion of product proven to be defective. Failures due to poor surface preparation, inadequate coating thickness, acts of God, fire, structural defects, mechanical damage, intentional or accidental, are excluded from this guarantee. Brentwood Polymer Coatings Inc. is not responsible for any workmanship, property or other consequential damages or costs incurred in the original or any replacement application. Except as stated above, we make no warranties or guarantees, expressed or implied, and none should be inferred.
Desert Drew's RV Roof Systems offers a 20 year workmanship warranty on our Safe-T-Plex System applications.
Tape-Kote Roof Seam Tape is a peel and stick product for sealing joints and seams from migrating moisture. It is ideal for metal buildings, mobile homes, manufactured housing, travel trailers, utility trailers, and semi-trailers, prior to application of Safe-T-Plex Elastomeric Roof Coating. Tape-Kote provides truly amazing adhesion - it must be destroyed in order to remove it, and destroying it is not an easy job!
Tape-Kote Roof Seam Tape is manufactured from specially formulated elastomeric resins, bonded to a woven polymer fiber for maximum conformability. After the seam tape is applied, Safe-T-Plex Roof Coating bonds permanently to this woven backing, forming an integral, waterproof membrane that remains flexible and will not crack, even in below freezing conditions.
Tape-Kote Seam Tape over joints and around roof vents, followed by two coats of Safe-T-Plex is like covering your roof with a pond liner. Safe-T-Plex flows where water goes, and then sets up like a rubber tire to prevent further leaks.
If these products are applied properly, you can reasonably expect 20 years of dry, maintenance free protection for your RV roof. Our Safe-T-Plex / Tape-Kote System is guaranteed against leaks for 10 years if applied according to our instructions.
HIGHLIGHTS:

Application Window = 50*F to 120*F
Cure Time = 24 hours
Compatible With Most Roof Substrates
Not For TPO Roofs
White Membrane
Waterproof
Withstands Ponding Water
Monolithic/Seamless
Single Component
High Solids Acrylic Elastomer
100% Acrylic Resin
UV Resistant
Same coating throughout


Finished Travel Trailer Roof.