SURECOAT SYSTEMS
SURECOAT ROOF SYSTEM

Desert Drew's RV Roof Systems is proud to be an Approved SureCoat Applicator and offer the SureCoat Roof System as our "Premium" seamless monolithic roofing system. Compatible with all roof substrates, "Super-Compliant" VOC numbers, the highest elasticity values, ultra-high tensile strength, Energy Star rated, Cool Roof rated, UV stable and 100% American Made! Who could ask for anything more? Dried SureCoat has a moderate texture similar to a melon, may show roller marks and may have small chunks of the dried material embedded in it if it is applied on a very warm day. The only maintenance required is an occasional wash with a mild detergent using a soft brush or sponge to maintain a clean white surface helping to reduce heat absorption.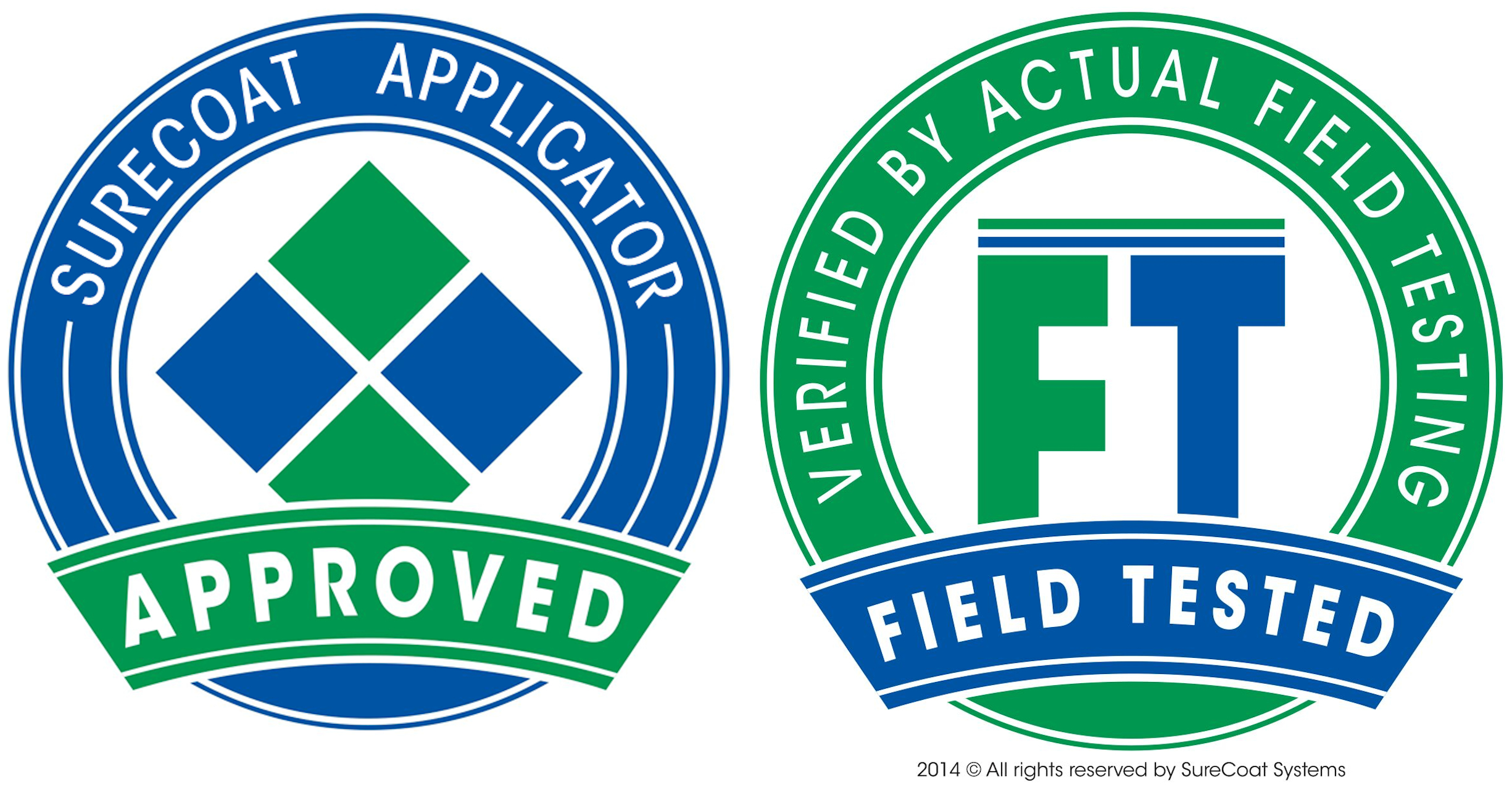 The Last Roof Your RV, Cargo Trailer, Commercial Trailer or Mobile Home Will Ever Need!
If you care about maintaining the value of your RV, cargo trailer, semi-trailer or mobile home and have concerns about VOC's (volatile organic compounds) and the environment in general, then a SureCoat Roof System is your best choice!

The SureCoat Roof System is a water-based single component monolithic, elastomeric coating that provides seamless protection and is durable enough to protect against Ponding water. The SureCoat Roof System has been engineered with the highest grade Epoxy and Acrylic resins and provides increased durability and elasticity compared to standard Acrylic coatings. With its high reflectivity and low conductivity characteristics, the SureCoat Roof System can help reduce energy costs and extend the life of the existing roof. The SureCoat Roof System is fast drying with excellent adhesion properties and is compatible with a variety of substrates.

The SureCoat Roof System at 52 mils thick is an extremely durable roof coating that is warranted to hold up to the elements including ponding water, pollutants, mold, mildew, animal fats, and most chemicals. The SureCoat Roof System has a 473 psi tensile strength rating for the 10 year system and a 2800 psi tensile strength rating for the 20 year system. ASTM D-4212 Elongation ratings are 400% at 73*F, and 160% at 32*F. The SureCoat Roof System has a 10 to 20 year renewable warranty available for commercial properties.

Desert Drew's RV Roof Systems believes that the SureCoat Roof System is the best system available for your RV, cargo trailer, semi-trailer or mobile home. Because SureCoat Systems does not warranty the SureCoat Roof System for non-commercial applications Desert Drew's RV Roof Systems offers 10 or 20 year (depending on system chosen) material and workmanship warranties on our SureCoat Roof System applications. SureCoat Roof System is the only one of our products that we feel secure enough with to offer a non-manufacturer material warranty.

SureCoat Roof System is an energy efficient product that exceeds Energy Star & Title 24 requirements with 86- 91% UV reflection and 88-93% emissivity. The SureCoat Roof System has unlimited abilities in this age of "Green" building to save on energy costs and mitigate the replacement of existing materials that might otherwise end up in landfills. It also helps solar panels recover additional energy and is made from natural renewable resources.

SureCoat Roof System has less than 1% VOC (23 grams per liter max) and is listed as a Super VOC Compliant product on the SCAQMD Web Site.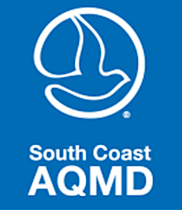 The following can be found on the SCAQMD web site:
South Coast Air Quality Management District
SCAQMD's Super-Compliant Coating Manufacturers List
SureCoat Roof System is one of only 31 coatings manufacturers that have products meeting these requirements. The maximum is 50 grams per liter to be super-compliant. The South Coast AQMD chose to install 134,000 SF of the SureCoat Roof System over their roofs for a number of reasons. These are the same reasons that you would benefit from using the SureCoat Roof System to restore your weathered or worn out RV, cargo trailer, semi-trailer or mobile home roof.
The SureCoat Roof System has been rated by the Cool Roof Rating Council to be one that reflects the sun's heat and emits absorbed radiation back into the atmosphere. The roof literally stays cooler and reduces the amount of heat transferred to the space below, keeping the interior a cooler and more constant temperature.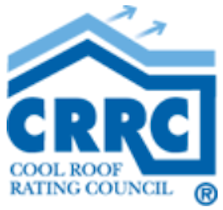 The SureCoat Roof System Consists of 3 Different Products:

SureCoat Roof Coating
Poly Mesh Fabric
SureSkrub Cleaner/Etcher
SureSkrub is a cleaning, etching, conditioning, biodegradable detergent.
Poly Mesh is a soft woven uniform pliable fabric with tiny voids for easy saturation.
The SureCoat Coating is a waterproof thermal emitting energy efficient UV stable epoxy hybrid made with 4 different resins, instead of 1. Resins are the expensive part of coatings that provide the characteristics of the coating.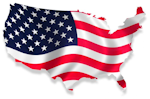 All SureCoat Systems Products Are Manufactured In The USA
HIGHLIGHTS:

Application Window = 50*F to 120*F
Cure Time = 48 to 72 hours
Compatible With All Roof Substrates
White Membrane
Also Available in 24 Colors
Waterproof
Withstands Ponding Water
Monolithic/Seamless
Single Component
Cross-Linked Epoxy
Nano Technology
4 Proprietary Resins
UV Stable
Cool Roof, LEED pts.
Title 24 Compliant
ENERGYSTAR/CRRC
Renewable System
Same coating throughout


Finished Motorhome Roof in "Country White" Custom Color.