Historic Gold Basin Mining District, Mohave County Arizona
Mike Scanlon's Ferry, started in 1881, which was later bought by Tom Gregg, crossed the Colorado River at the area now known as Gregg's Hideout. The Gold Basin Placers are south of here along the same access road.
Gold Basin Ghost Town:
Gold Basin's post office was established September 20, 1890 and discontinued June 15, 1907. A five stamp mill was about all Gold Basin amounted to. There were many mines in the area but none that were really big producers. Gold Basin was located 30 miles from the nearest water and shipping lines, so fuel for the mill and water were scarce. Eventually, the mines could not support Gold Basin any longer and the town disappeared.
(source: www.ghosttowns.com)
Gold Basin Mining District: (Salt Springs)
In the eastern part of the White Hills west of Hualapai Wash, 40 miles north of Hackberry and 60 miles north of Kingman. Gold-bearing veins were discovered in the early 1870's, but their development was inhibited by the remoteness of the area and scarcity of fuel and water. Before 1900, however, the district yielded gold ore worth between $50,000 and $100,000, most of which came from the Eldorado mine. Production continued to 1920 on a small scale and a period of inactivity from 1920 to 1932 followed. A few mines were reopened from 1932 to 1942, but the district was dormant from 1943 to 1959. Total minimum gold production of the district was about 15,000 ounces, most of which was from lode mines.
Gold Basin Placers:
The placer deposits in Gold Basin were discovered in May of 1932 by W.E. Dunlop. In August of that same year, 100 men were working the basin area using dry washers, leaving behind throwout piles.
By June of 1933, the number of men working the Gold Basin Placers was reduced to 43. In that same month, a large-scale drytreatment plant was set up by S. Searles consisting of a grizzly, a trommel, screens and a battery of 12 large dry-washers with a capacity of 20 yards per hour.
According to the Arizona Bureau of Mines' publication, Gold Placers and Placering Arizona, Bulletin 168: "Gold Basin is floored largely by a detrital fan that slopes eastward from the White Hills to Hualapai Wash. This fan is approximately six miles long from west to east by five miles in maximum width."
---
(NationalAdventurer.com)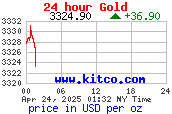 You can own land near the Gold Basin Placers!
Please visit our other websites:
Desert Drew's RV Roof Systems
Our RV / Trailer / Mobile Home Roof Repair and Roof Seamless Membrane Resurfacing Business
NationalAdventurer.com
Our Full-Time Off-Grid RV Adventure Blog
(currently undergoing revison)
MojaveWindToys.com
Kites, Line Laundry, Wind Spinners, Yard Art, Toys and More!
(currently undergoing revison)
Time4u2Fly.com
Ultralight Trikes, Paragliding (PG), Speedflying, Powered Paragliding (PPG) and Other Ultralight Aircraft Info
(currently undergoing revison)